Have you bought a blog, or taken over a business with a WordPress website? There are a few things you should do, immediately, to ensure a smooth transition.
1. Get full access.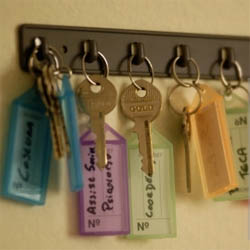 First things first, when you purchase a new home, handing over the keys is a pretty important step. A website equivalent is handing over all the login details and passwords.
It is essential that you get the website hosting, domain management, and WordPress administrator logins. Most likely there will be more including:
Premium theme & plugin accounts
CDN (Content Delivery Network)
Google Analytics
We recommend contacting the business owner/website developer as early as possible to discuss these details.
Test all the logins immediately in case any are incorrect. It might be harder to contact the old owner/developer in time as they move onto other things.
2. Backup your new WordPress website
Before you do anything (besides testing your logins) on your new WordPress website take a backup! This ensures you have a working backup to restore should anything unexpected happen.
You can take a website backup using CPanel very quickly, which is installed on most hosting accounts.
3. Change all passwords and emails
Now you have access it's time to "Change the locks", continuing the new home analogy. Change all the passwords and remove unnecessary WordPress user accounts.
You'll also need to update the admin email on the WordPress settings page, and the web hosting account contact details, unless your transferring the website to a new host.
4. Run a security scan
You can run a basic security scan for free with a service like Sucuri. It's a good idea to also review your WordPress website security with a security checklist.
5. Clean up
To get a fresh start review the installed themes and WordPress plugins, deactivating any that are not being used. Once you've tested the website is fully functional you can remove them permanently.
What's next?
At this point you have a clean, functional, more secure website! Now you can focus on making it work harder for you by optimising the WordPress website speed, SEO (search engine optimisation), and conversion rates (how many visitors become customers).
If you're not sure about any of these steps, it might be best to get some expert WordPress help.