Please note we have recently hired for this position. If you have experience in the WordPress support space get in touch to be notified of new positions available.
Love troubleshooting, maintaining and improving WordPress websites? Read on…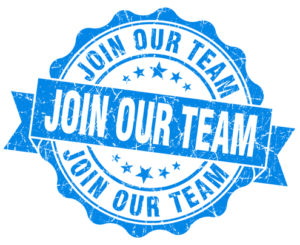 WP Copilot are the leading provider of WordPress support services in Australia. We are looking for a WordPress support expert to join the team, ready for a fast paced environment.
You will get exposure to a variety of WordPress development tasks through our client support tickets. You'll also be helping with WordPress SEO tasks for clients of partner company SEO Copilot. It's a perfect role for someone with:
Solid Internet connection and ability to work from home or our office in Pakenham, Melbourne.
Excellent HTML / CSS / Javascript skills. Working knowledge of PHP code.
Solid WordPress theme customisation skills.
Working knowledge of WordPress database management.
Working knowledge of server & hosting management (CPanel, MySQL, phpMyAdmin, DNS management).
Strong problem solving skills for WordPress trouble shooting and debugging.
Experience with WordPress maintenance, updates and hosting transfers.
 Website conversion basics from goal tracking to identifying conversion issues
Experience in a support role or working directly with clients.
Solid English communication for written support ticket responses to clients.
To communicate successfully with clients and the team, the successful applicant will need to have availability during business hours Melbourne time (UTC+10). This would suit someone in or close to our timezone – Australia, New Zealand, Philippines, Thailand or Vietnam.
The team work together to maintain, troubleshoot and improve client websites. Our core values are:
Attention to detail
Ensuring that support tickets are completed correctly, quickly and with top quality not only enhances our reputation, but saves time and helps retain clients.
Continuous improvement
We continuously improve our work methods, procedures and tools. Your input will be be expected and valued.
Solid communication skills
Team members are in constant contact via email and Skype for chat and calls during working hours. Once an initial on-boarding is complete you will be expected to to answer client support tickets in a professional and friendly manner.
If this sounds good to you please email me (chris.finnegan[at]wpcopilot.com.au), answering the following questions:
Please share a brief description of your recent work history and skills.
Can you describe sample of work you think shows your abilities and include a link to it?
Do you have experience providing customer support for WordPress?
I'm only interested in working with individuals who truly have a desire to join our team on long term basis. If this sounds like you, please apply and I will personally read your application. In your application please mention your favourite dessert so that I know you read the complete job description.
Know someone that might be interested? Please share this page!