What makes WordPress the market leading website platform is the way it makes your website, store, or blog, totally customisable. And this is made possible by the incredible selection of WordPress plugins that you can integrate into your site.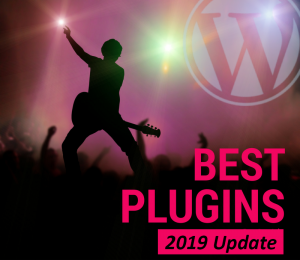 From SEO plugins that boost your Google ranking, to security plugins that protect your website and visitors from malicious attacks, the options are limitless.
But finding the very best WordPress plugins from the tens of thousands available is sometimes a challenge or just a time consuming trial and error process. Combining tips for choosing plugins and the best plugins for WordPress in 2019, this post aims to change that.
Our first best plugins list was created when a meeting turned into a bit of a plugin showdown. Our team of WordPress experts discussed the best WordPress plugins for the categories that mater most to WordPress websites – speed, security and conversion.
This year we've included new categories including the best WordPress plugin for website backups, Google reviews and Google Analytics.
Looking for a type of plugin in particular? Follow the shortcut links below to skip ahead, or scroll down for some tips on choosing the best WordPress plugins for your needs.
Choosing The Best WordPress Plugins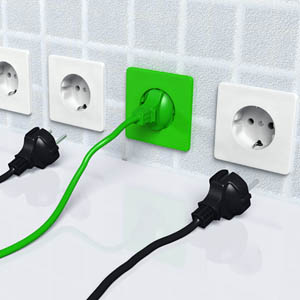 If the WordPress theme you have chosen for your website doesn't have a contact form or doesn't have pricing tables built in, it's no big deal because there will invariably be a WordPress plugin out there that can do the job for you. Want to improve security or website speed? There's plugins for that too!
But with so many plugins in the marketplace, how do you actually know which one to choose? Let's take a look at a few ways to find and choose the best WordPress plugins for your website.
What do you need the plugin to do?
The first thing is to ask yourself, "What do I need the plugin to do?". List the functionality or features you need, separating them into two columns -"essential" and "nice to have". This will help you quickly rule out plugins which don't meet your basic requirements.
Where to find the best WordPress plugins
The easiest way of finding the best free plugins is right in your WordPress dashboard. Head over to Plugins > Add New, and you can search for plugins in the search box. Just below the search box, you will also find a box full of tags that might help you in your search if you are looking for a plugin that is particularly popular such as a WordPress SEO plugin or a social media plugin.
To find the same plugins with a bit more information visit the WordPress plugin directory.
You can organise your search results by relevance, by date added, by popularity, and by user ratings. Alongside each search result, you will find a short description of what it does, the last time it was updated, the user rating, and how many times it has been downloaded. Of course, it is a good idea to choose a plugin that is trusted amongst end users and has the functionality that you need.
The largest premium WordPress plugin marketplace is Code Canyon, part of the Envato group. Again there are plenty of reviews and options, often with more features than you would find with free plugin options.
Plugin Reviews and Support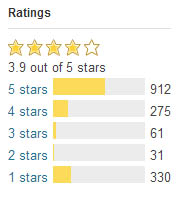 Before you hit the install button, read through recent plugin reviews. You'll quickly discover if people are having issues or frustrations using the plugin before you experience them. Some questions that you have about a particular WordPress plugin will be answered for you within these reviews.
Each plugin also has a support thread, where the plugin developer can answer any questions that users might have. Note that some plugin developers will provide support on their own website. Again, this is a great place to look for answers to any of your burning plugin questions, and you will be able to tell from the responsiveness of the developer whether the plugin is well supported or not.
It is a good idea to opt for a plugin that has a decent amount of support so that if you get stuck, you can get the issue resolved quickly and your website won't have to suffer.
Plugin Updates and Security
Visiting the plugin page at the WordPress plugin directory will tell you the time it was last updated. WordPress actually puts a banner on pages where the plugin has not been updated in over 2 years which is a major red flag!


If a plugin appears to have been abandoned that means nobody is reviewing and fixing security issues that may be present. so it's best to find an alternative with an active developer and community to avoid WordPress security issues. More plugins means more frequent releases of new plugin versions, so it pays to only have plugins you really need installed, and stay on top of WordPress updates.
Free or Premium Plugins?
You will often be able to find a free plugin on the WordPress plugin directory that can do the job you need just as well as a paid version, so do have a browse through the options before you part with your hard earned cash. Having said that, paid plugins enable developers to be more active improving and supporting the plugin. Often bundled with superior customer service premium plugins and can perform niche or complex tasks that a free plugin might not be so great at.
The best thing is to focus on the needs of your website and users. If a premium plugin will improve conversions and user experience it's going to pay for itself. If all you need is covered in a free plugin and it's well reviewed and supported, then that's a bonus!
Rate the Plugin
The only way that WordPress users can know if other website owners have found a plugin useful is through ratings and reviews.  So why not rate the plugin you decide to use so that you can help out other WordPress users and ensure that the quality of WordPress plugins is always rising.
Now that you know how to choose the best WordPress plugin, you can download and activate it, and enjoy the new functionality that it brings to your WordPress site.
The Best WordPress Plugins 2019 (Hand Selected By Our WordPress Experts)
Now we don't claim to have tried every option in the WordPress plugin directory (There are 50,951 at the time of writing). But this is not your average list post. It's been crafted by the experience of our WordPress support team, working with hundreds of websites built with different combinations of plugins by designers and developers all over the globe.
1. Best Security Plugin For WordPress 2019 – WordFence Security

The WordFence WordPress security plugin, will protect your site in real-time, providing firewall protection from malware and hack attempts.  It also provides a security scanning feature to monitor and protect website files. Notification levels can be set so you receive an email for things like WordPress core file changes. With over 2 million active downloads, WordFence Security is the most widely used security plugin for WordPress.
As many as 73% of WordPress sites vulnerable to hackers, so don't rely on plugins alone, follow these 11 ways to boost WordPress security as well.
2. Best eCommerce Plugin For WordPress 2019 – WooCommerce

Just going by market share alone WooCommerce is the best ecommerce plugin for WordPress. It currently powers 41% of ecommerce stores across the globe. WooCommerce is feature rich and flexible with "woo extensions", free and premium plugins for almost any purpose. Because of the vast number of woocommerce extensions available, this plugin can tick every box for online store owners so that you can sell anything to anyone in the world at any time of the day.
With WooCommerce you can offer your customers every payment option possible, create bulk discounts or subscriptions, add social logins for your store, and integrate email marketing with MailChimp.
Most popular WordPress themes integrate WooCommerce styling out of the box. So a stunning ecommerce website requires minimal effort (and money spent on custom coding), even though the design and layout of your storefront can be customised to look exactly as you want.

Whether you have a website to promote your business services, a magazine style blog, or an online store, you'll want as much exposure in search results as you can get. A big part of this is optimising your website for Google using best practice search engine optimisation techniques. But let's face it, SEO good practice changes so regularly that it's almost impossible to keep up with the latest search optimisation trends.
This is where WordPress SEO by Yoast comes in. The Yoast team stays on top of every WordPress SEO trend so you don't have to. With this all-in-one solution, you can tidy up XML sitemaps, optimise titles and meta descriptions, focus your content around keywords, and more. Yoast even checks your webpages keyword usage and readability, analysing your content as you write it.

In 2019, the power and influence of social media is greater than ever, so leveraging social media on your WordPress to grow your audience and attract more eyeballs to your site should be a priority.
The Easy Social Share Buttons For WordPress plugin is the one social media plugin you'll need. Styling the social buttons and icons so they integrate seamlessly with the look and feel of your site is easy. Integrating social sharing buttons at the top and bottom of posts, or even using floating share buttons entices your readers to share the content that you have so lovingly created.
But the best social media plugin for WordPress also packs the best features. Like, follow, subscribe buttons, follower count and social profile widgets are some of the options. Everything social media is taken care of, even preserving your share count when changing WordPress from HTTP to HTTPS.
No matter where your customers hang out, encourage people to engage with your brand on Facebook, Twitter, Pinterest, in fact the top 45 social networks are integrated.
5. Best Backup Plugin For WordPress 2019 – Updraft

The Updraft plugin enables you to setup scheduled WordPress backups and restore your website. Backups can be stored locally on your server or "in the cloud" using Amazon S3, Dropbox and Google Drive among other storage providers. We've found it to be quite reliable across different WordPress hosting configurations. We are not alone in recommending Updraft, it's currently the highest-ranking backup plugin on wordpress.org, with over a million active installs.
6. Best Google Analytics Plugin For WordPress 2019 – Monster Insights

The Monster Insights Google Analytics plugin is a complete solution that's easy to setup and install. When you connect your Google Analytics account with the plugin, not only can you track website visitors but also see important visitor information right in your WordPress dashboard. Along with these real time statisitcs, Monster insights gives you all sorts of tracking options for ecommerce, event tracking, link tracking and much more.
7. Best Caching Plugin For WordPress 2019 – WP Rocket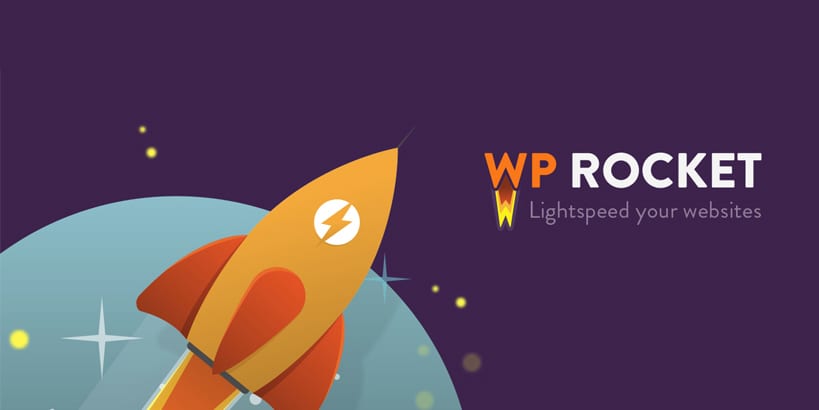 Caching your web pages might not be the sexiest subject, but it can be really helpful for speeding up your site's load time and giving the user experience on your site a huge boost. And you don't need to be a technical WordPress expert to cache your web pages because the WP Rocket cache plugin can easily take care of this for you.
WP Rocket is the most popular premium WordPress cache plugin. Caching can be complex, but if you don't care to dabble in detailed custom configuration WP rocket is super easy to install and setup with minimal configuration. When a web page is cached, it basically means that it's saved as a static file and it's this file that the end user will see. This speeds up your website because the page doesn't have to be processed every time it's accessed by someone. You won't have to do any configuration with WP Rocket – just activate the plugin and it will work its magic.
The simple caching confiruration makes it a great W3 Total Cache alternative.
Features include page caching, cache preloading and lazy loading of images for fast load times out of the box. WP Rocket works seamlessly with WooCommerce and the Cloudflare content delivery network (CDN). Want to tune up your caching further? Changing the default browser or page caching, CSS and Javascript minification settings could speed up your website even further.
Using the best caching plugin for WordPress is one of the 8 easy ways to speed up slow WordPress websites.
8. Best Contact Form Plugin For WordPress 2019 – Ninja Forms

The most engaging websites have a high conversion rate and website forms are a key part of converting visitors into customers and subscribers! Encouraging customers to get in touch via a contact form sends leads and information, straight to your inbox.
Ninja forms is a free form builder plugin that you can extend with many paid addons as needed. This makes it a great Gravity forms plugin alternative which only has a premium offering. It also lessens the impact on website speed as the best contact form plugin separates the core features so your website isn't loading unnecessary code.
If you just need to create simple contact forms, the free version is makes it super easy with its user friendly drag-and-drop form builder. By using paid add-ons, you can add functionality like:
Conditional logic and multi-page forms
Collect PayPal or credit card payments
Email marketing integrations such as Mailchimp
Send notifications via SMS
File uploads
And much more
Boost your website conversions and browse the addons available at the Ninja Forms website.
9. Best Image Compression Plugin For WordPress 2019 – Imsanity

The web is essentially a visual medium. People who land on blogs expect to see photos that guide them through posts, and anybody purchasing a product online would expect to see clear product images. For this reason, making sure your images are the star of the show is imperative. Oversized or poorly compressed images can dramatically affect the load time of your website.
Upload an image to your WordPress site, and Imsanity will automatically reconfigure the image properties so that it's high quality enough to be attractive to your readers, but not so large that it slows down your site and destroys the user experience. Imsanity automatically resizes huge image uploads down to a size that is more reasonable for display in browsers.
10. Best Reviews Plugin For WordPress 2019 – Google Reviews Widget

In 2019, all businesses are held accountable by the reviews that customers leave on third party websites like Google, Facebook and Yelp. This is good news because it helps potential customers to make educated purchase decisions, and it means that businesses strive to give the best quality service.
If your business has some flattering reviews and a good rating on Google, this is something that you should be shouting about on your website. The Google Reviews Widget plugin makes this easy.
You've probably already noticed our favourite reviews plugin for WordPress right here on our website! We use the floating reviews widget to highlight our 5 star rating on Google, but it packs more value into minimal realestate than first meets the eye. Clicking on it shows customer reviews and even a link to leave a review. Of course, you can also integrate customer reviews from your Google listing in your sidebar or on any page of your website using shortcodes.
The premium version of the review plugin includes more features that allow you to filter the reviews and customise their appearance and text length.
11. Best Slider Plugin For WordPress 2019 – Slider Revolution

When a reader lands on your website for the first time, it's important to make the very best impression so they encouraged to navigate around your site and make return visits. The Slider Revolution plugin can help you to wow new visitors from the very first second with its numerous slider options.
With Slider Revolution, you can slide through as many images as you want, have them automatically optimised for the dimensions of your website, and feel confident that they look slick on desktop computers, tablet devices, and mobiles alike.
12. Best Adsense Plugin For WordPress 2019 – WP Quads

Using Google Adsense is a great way to monetise a WordPress blog, especially if you have built up a following in your niche. WP Quads gets our best plugin for Adsense award due to the well maintained code and up to date features. Not only can you insert Adsense advertisements dynamically to the beginning, middle or end of a post. You can position ads just about anywhere like after certain images or paragraphs. The plugin also supports ads on Google Accelerated Mobile Pages (AMP).
13. Best Anti Spam Plugin For WordPress 2019 – Akismet

Have you seen websites whose comments sections are littered with spam comments? This looks unprofessional, and it strips away genuine engagement in the comments section of a web page. You don't want this to happen to your website, and that's why you need to know about the Akismet plugin.
All of those nasty spam comments will be filtered out and the service is integrated into top WordPress plugins Contact Form 7.
14. Best Popup Plugin For WordPress 2019 – Hustle

Pop-ups are a tricky thing to get right on any site. Use them incorrectly, with pop-ups occurring at the wrong time and in the wrong places, and you could scare people away from your site. Use them smartly, however, and you'll maximise engagement on your site and grow your email database and social channels.
Hustle includes all the behaviour and condition settings to ensure visitors see your popup message in the right place at the right time.
Fortunately, you don't need to be a user experience expert or an advanced developer to setup pop-ups when you install the Hustle plugin. Whether you want to build subscribers with a popup or slide in a custom message, you can get setup quickly with Hustle. The design options are simple yet flexible – customise layouts colours and animations to match your brand and message.
15. Best Page Builder Plugin For WordPress 2019 – Beaver Builder

For people with very visual brains, the easiest way to build a website is with a drag and drop mechanism, and there is no simpler, nor more effective tool for this than Beaver Builder.
Although there are many flexible WordPress themes out there, Beaver Builder gives you total control over every single element of your website design. Play around with different shapes and colours, order content in different ways, and change the number of columns on your website – all at the touch of a button.
With over 300,000 downloads, Beaver Builder is the gold standard in drag and drop WordPress design and is consistently rated as a more stable and easier to use alternative to rival plugins such as Visual Composer.
16. Best Content Calendar Plugin For WordPress 2019 – Schedule Posts Calendar

As the saying goes, "content is king", but if your website or blog is very content driven, sometimes the process of publishing content can be overwhelming. Schedule Posts Calendar totally streamlines the process so that you can get more strategic about your web content.
WordPress does give users the ability to schedule posts for different times, but the difference with Schedule Posts Calendar is that you get an overview of your content schedule in a calendar view. This is super helpful for ensuring you have the best mix of content being published on a regular basis.

When you are working on a new WordPress site, you might want to create some social media posts to spread a buzz about your upcoming website – but when people land on your development website they shouldn't see a half-baked site. That's why you need the Ultimate Coming Soon Page.
With this plugin, you can create a slick looking "coming soon" page that fits in with the look and feel of your brand ethos. You can also integrate advanced elements such as sign-up forms, social profiles, and social sharing buttons.
18. Best Search Plugin For WordPress 2019 – Relevanssi

You might think that the search function is a pretty straightforward part of any website, but actually, the relevanssi plugin can massively ramp up the power of your search boxes.
How about the ability to match partial words if somebody has made a spelling error? Or what about an integrated "did you mean?" function that works just like google search? This plugin can even highlight the searched for keyword in results.
19. Best Sitemap Plugin For WordPress 2019 – Simple Sitemap

Using an SEO plugin like Yoast will often give you a great XML sitemap of your website so that Google's web crawlers can visit every page so they can appear in Google search results, but what about your users? Don't they need a handy way to find different pages on your website? That is where a HTML sitemap comes into play.
Simple Sitemap is the easiest HTML sitemap plugin to set up and run so your can get back to doing what you do best and your website visitors can view all the content they need in one place.
20. Best Menu Plugin For WordPress 2019 – UberMenu

WordPress has everything you need to build simple and sometimes powerful menus on your website. But what about if you want to take things to the next level by adding columns, images, tabs, rows, maps or forms into your menu? And what if you wanted to make it all responsive?
That is where UberMenu comes in handy by adding these much needed advanced menu features in a very easy to use and intuitive way. Before you know it your users will have everything they need to access on your website without cluttering the menu with endless links.
Over To You!
With just a handful of these WordPress plugins, your website will be unstoppable in 2019. Be sure to read the tips on choosing plugins to help to decide which plugin is best for you before you click install.
Do you agree with our picks for the best WordPress plugins in 2019? Have your own favourites? Let us know in the comments!