Chances are that you have already heard of the word "WordPress" but what does WordPress actually do? For many business website owners, WordPress has revolutionised the act of content creation and promoted new levels of consumer engagement across the web.
What exactly is WordPress?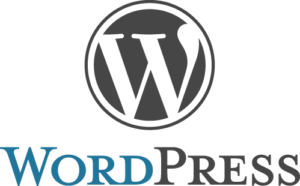 WordPress was first launched back in 2003.
Originally, it was simply a platform that allowed users to make their own customized blogs, combining an intuitive user experience with a great end result.
WordPress gained popularity rapidly because it made building a professional looking website achievable with far less technical knowledge or monetary investment than ever before.
Since then WordPress has developed into the leading content management system (CMS) for business websites, in fact 16.5% of the top million websites are build with WordPress according to builtwith.com).
Who is using WordPress?
Playstation, eBay, Time Magazine, the New York Times are all built on the WordPress CMS, and there are loads more big brands in the WordPress showcase.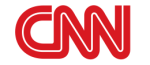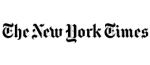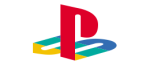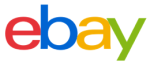 Why use WordPress?
WordPress has build this market share and is trusted buy global brands for a number of reasons.
It's free and open source
Despite all of the benefits that it provides, WordPress is completely free to use. In fact, WordPress is essentially restriction-free. Being open source, you can add or take out code as you like in order to create the finished product that you desire.
It is easy to use
With an extremely simple content editor in the back end of the CMS, text can be added to a site and published within moments. Images can be dragged and dropped into place, and absolutely no coding experience is necessary to create a web presence that looks professional and that engages customers.
Being so popular there are many websites with WordPress tutorials guiding you through any update or modification.
Can be styled by installing "WordPress Themes"
One of the great benefits of using WordPress to build a website is the number of themes that are available. You can think of a theme as a skinnable design for a website that can be applied instantly so that you do not require any coding knowledge to create a professional looking site.
Because of the huge volumes of free and paid themes that are available, you can find something that meets your needs, or can be customised with the help of a WordPress expert to make it consistent with your branding.
WordPress offers an impressive collection of themes for free but there are also a number of affordable paid theme options if you wish to skin your website with something extra special. A huge advantage of paid WordPress themes is that they often come bundled with software upgrades and ongoing support from the theme developers.
Expandable with "WordPress Plugins"
Another great benefit of WordPress is the number of plugins that can be installed to add functionality to a WordPress website. Plugins can be installed and virtually any need you may have is probably already addressed by a plugin.
Want to add social sharing buttons on your website? There are multiple WordPress plugins that can automate the process for you.
Want a contact form to be integrated into one of your web pages? A plugin can do this for you too.
Search engines like Google love it
Anything aimed at improving a websites visibility in Google is called search engine optimisation or SEO. WordPress and theme developers are all very focused on creating SEO or search engine friendly designs. SEO plugins for WordPress can be installed for more advanced website optimisation.
What kind of Websites can be built with WordPress?
WordPress can be used to create any kind of website imaginable. With the huge community developing themes and plugins for almost every niche WordPress can be adapted into anything from a portfolio website to an ecommerce store.