The Most Value Packed WordPress Support Membership!
Expert WordPress Help
Our team of WordPress experts are on hand to help you with any WordPress website issues, questions, tweaks & fixes. Simply submit a support ticket in the members area for a rapid response, one hour of support time is included each month.
Need additional WordPress help? Easy, WP Copilot clients can purchase additional time at discounted rates. Read examples of how we help with WordPress
Security Monitoring & Backups
Because of it's popularity WordPress is an open target for hackers. WP Copilot has malware monitoring and clean up systems in place to assist in protecting you and your visitors.
We also ensure your WordPress files and database are backed up to off-site cloud based storage.
WordPress, Plugin & Theme Updates
WordPress updates don't always run trouble free, and failing to upgrade places your website at risk. Why worry! Your WP Copilot will regularly back-up, update and test your WordPress updates for you.
WordPress eBooks & Tutorial Videos
Easy to follow WordPress ebooks and tutorial videos are a great ways to learn and get more out of WordPress.
We give you access 90+ pages of WordPress ebooks and over 40 Video tutorials built into your dashboard!
What are people saying?
WordPress Support, Updates, Security & Resources...
WP Copilot members save time, money and tech stress, for only $69/mth. WordPress help is just a few clicks away!
Do your clients need WordPress help?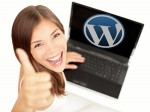 Website design agencies: Get back to designing websites while we look after upgrades, maintenance and support requests.
Hosting companies: Minimise WordPress security issues and non-hosting related support requests.
Copywriters & marketing agencies: Give your clients the support they need to fully benefit from your work!
Partner with us
Australian WordPress Support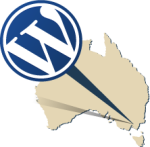 Our Australian WordPress experts have years of experience with design, development & search optimisation backgrounds.
Working from home offices around Melbourne means we keep local WordPress support efficient and affordable.
Meet the team